How Much Forex Fees Do You Pay on Your International Transactions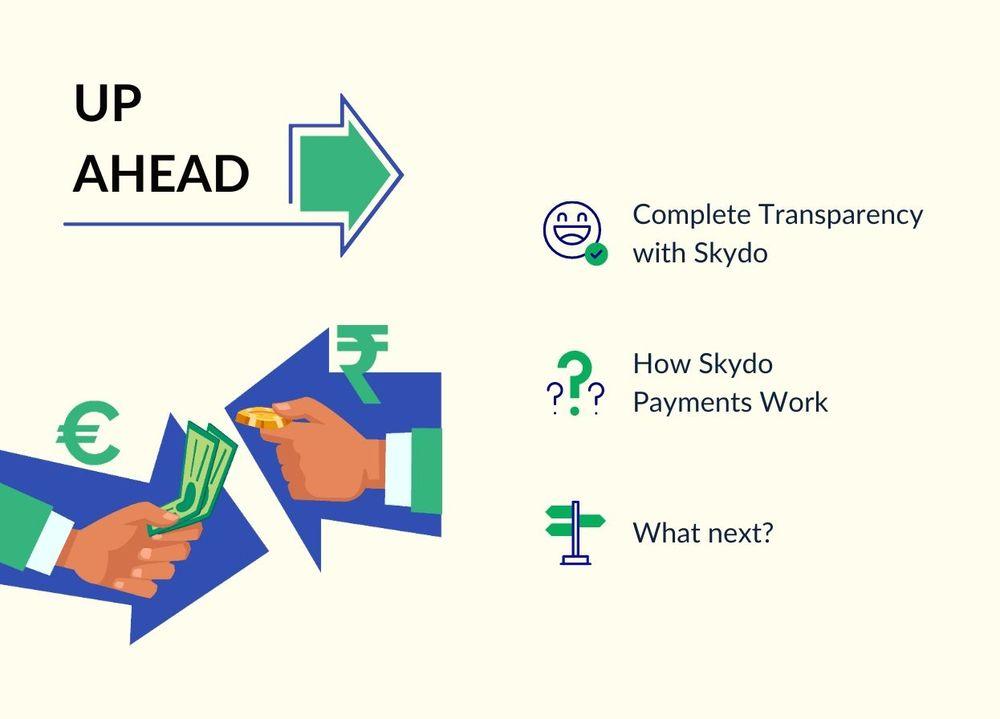 Last Updated
September 8, 2023
Facilitating international transactions as an international business is as common as sipping a morning coffee. Yet, they must navigate a hidden financial obstacle: Forex markups. These stealthy charges on currency exchanges can silently chip away at a company's profits, leaving you blindsided by unexpected costs. 
Picture this - you've just closed an excellent business deal overseas, only to see a large chunk of your earnings disappear due to hidden fees. This is the danger of Forex markups; many times, these fees are hidden, until it's too late. These charges appear minimal at first look but add up quickly, resulting in much higher costs for businesses of all sizes. 
These hidden expenses lurk at every step, whether you're a multinational company procuring supplies from overseas or an IT export startup paying distant developers in a different currency. But what if there was a way to bypass those unexpected fees, reduce lengthy wait times, and sidestep cumbersome paperwork? 
Skydo makes it easier for businesses to identify and reduce hidden costs to keep more profits. Here's how.
Complete Transparency with Skydo
An issue that frequently arises in international trade is managing cross-border payments. With their complex fee structures and lengthy processes, traditional banks have been the default choice yet completely outdated. Enter Skydo, a platform designed to alleviate these issues and promote transparency and efficiency.
1. Live exchange rates
When you receive an international payment via Skydo, you get real-time exchange rates for your transactions. This way, you get the most accurate and competitive rate in the market without any hidden charges while achieving complete value for money on your transaction.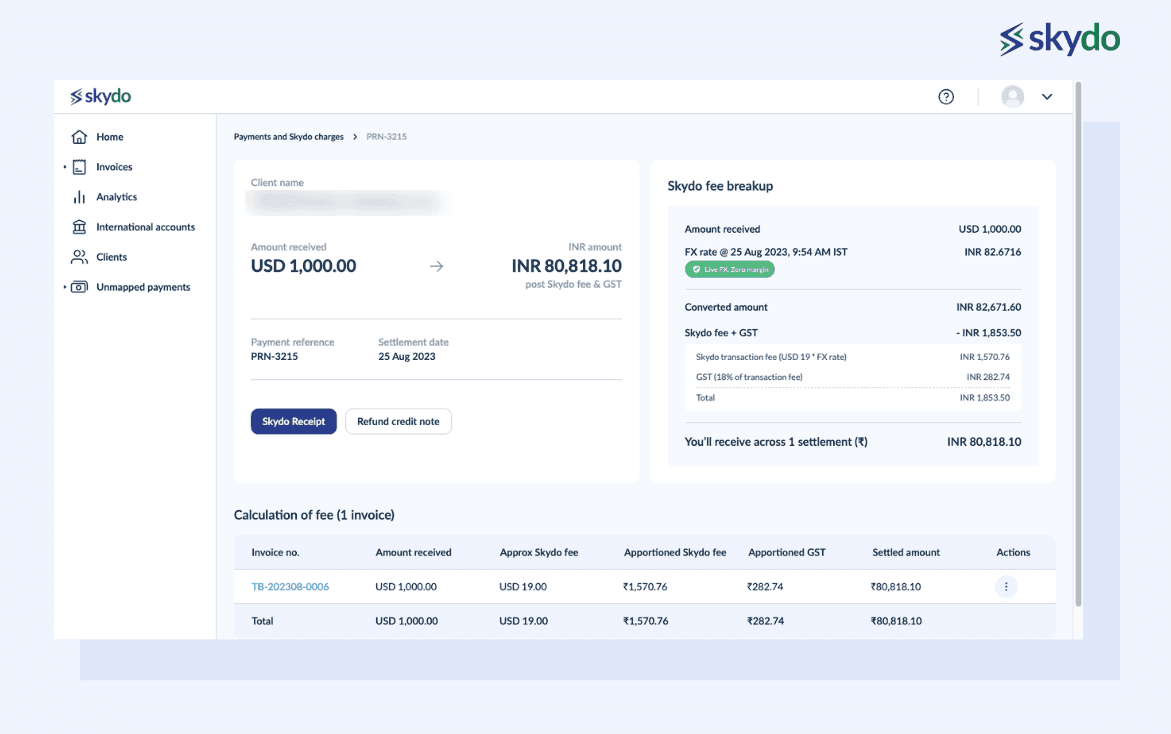 2. A clear fee structure
Our straightforward pricing model makes it easy for you to forecast your expenses. For transactions under USD 2,000, a fee of USD 19 is applied. For those exceeding this threshold, the fee is USD 29. With our transparent approach, you can have peace of mind knowing exactly what you're paying for.
3. Significant cost benefits
Imagine the savings your business could achieve by eliminating the cumulative costs of traditional banks for international transactions! With Skydo's currency conversions, businesses can save up to 10 lakhs annually. Don't just take our word for it; verify these savings using our convenient savings calculator. 
4. User-centric design
The Skydo platform is meticulously designed to cater to global and emerging enterprises' needs. Our user-friendly interface offers a seamless experience, making international transactions straightforward and efficient. 
5. Quick international account set-up
With Skydo, setting up an international account is quick and hassle-free. In just 5 minutes, you can establish an account that upholds the highest legal compliance standards. No more lengthy processes, only business agility.
How Skydo Payments Work
Skydo streamlines the entire payment process and brings transparency, cost savings, and unparalleled ease of use. With a range of innovative features, Skydo is the modern solution to age-old payment challenges. Here's the step-by-step process that makes cross-border transactions hassle-free and profitable for your business.
Step 1: Setting up your international bank account
With Skydo, it's a breezy 5-minute affair. All it takes is a straightforward KYC process, entering your business details, uploading a few documents and voilà, you're ready to roll.
Step 2: Effortless invoicing
Need to bill your clients? Create and send professional invoices at zero cost. With Skydo, invoicing isn't just free; it's incredibly intuitive.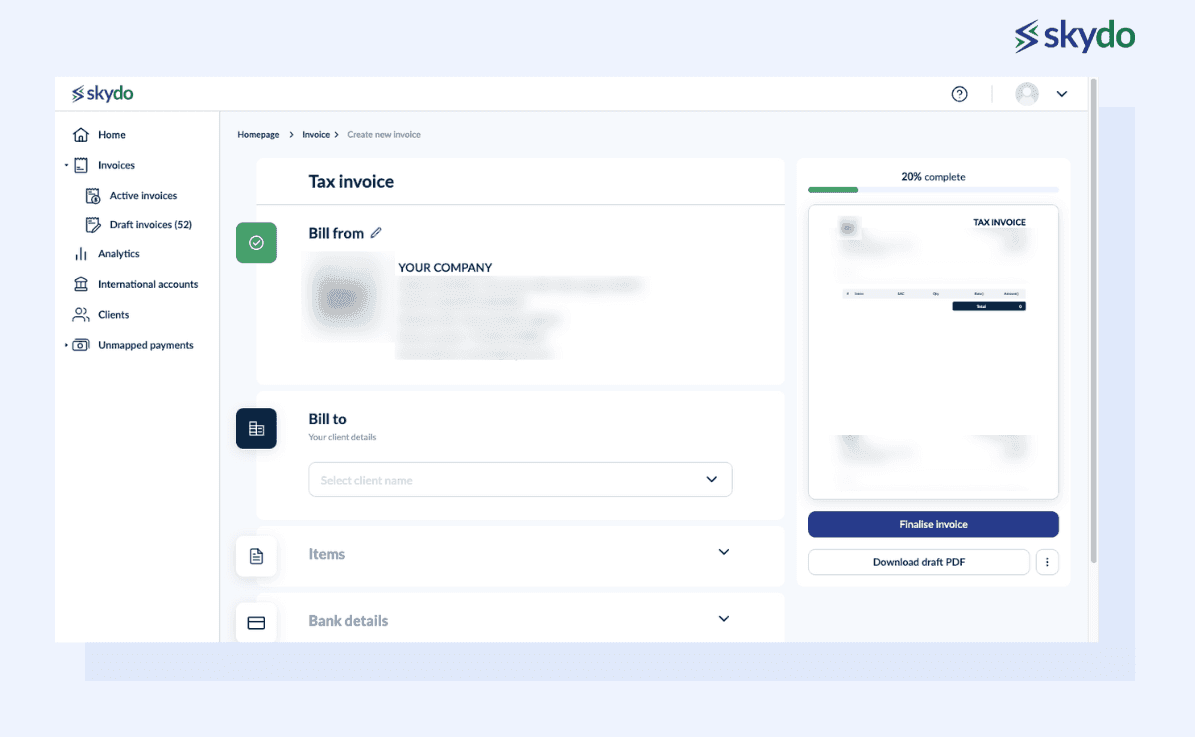 Step 3: Your client makes the move
Let your customer take the stage. They make local payments, enjoying the comfort and confidence of dealing within their region.
Step 4: Hello, Skydo international accounts
As soon as your client completes the payment, the funds are securely tucked in your Skydo international account, ready for the next move.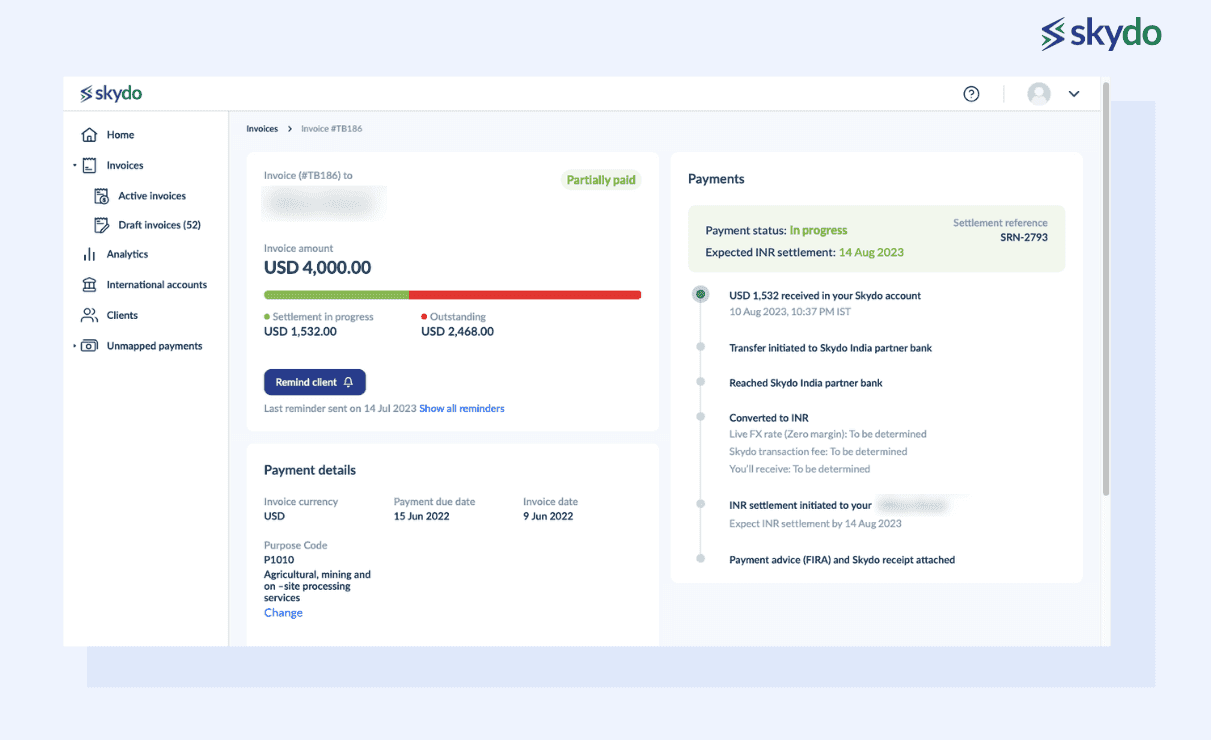 Step 5: The journey to India begins
The funds begin their voyage, moving smoothly to Skydo's trusted bank partners in India.
Step 6: The grand conversion
Your money gets converted into INR. Rest assured, it's getting the best rates in town.
Step 7: A Warm welcome to your Indian bank account
Without much ado, the money finds its way to your Indian bank account, ready for you to use as you see fit.
Step 8: Seal the deal with documentation
An added service most valued by our customers–you get your FIRA and Skydo payment receipts generated, keeping everything above board and crystal clear.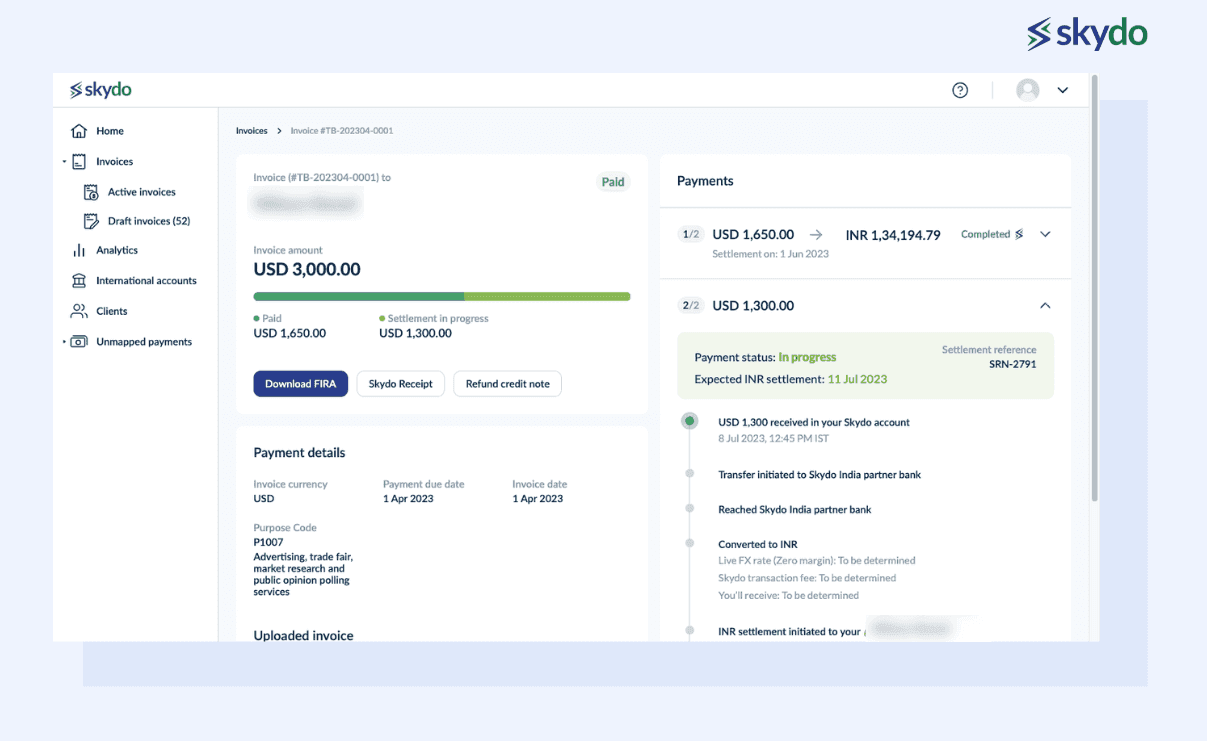 What next?
In an era where clarity and transparency are essential, Skydo is leading the charge to set new standards for global financial transactions. With this innovative payments platform, you're not just adopting a system – you're joining a movement towards open, honest dealings. See the difference firsthand with a quick demo. Experience the Skydo advantage and be at the forefront of this transformative trend in cross-border payments.